The Digital Wedding Gallery
Lindsay + Riley
Your Digital Wedding
Rachel + Seth
Jennifer + Eric
Jillian + Austin
Divya + Charlie
Paige + Andrew
Ashley + Curtis
Katelyn + Jeffrey
Holly + Tyler
Sydney + Wes
Jessica + Kelly
Kaitlin + Andrew
Danielle + Joshua
Christina + Chase
If you're considering Chattanooga wedding videography or throughout the greater southeast, wedding videography, cinematics, and family portraits make up many of my most cherished projects. I consider it an honor and a privilege to create a high-definition time capsule for a loving family. Below you'll find a sampling of intimate wedding cinematics that I've produced throughout the years. If you see a selection or style that you like, please let me know.
If you wish to book photography & videography together, you will receive 10% off any of our packages. Click here for further details.
On their wedding day, most couples are so busy with the task of simply getting married that it was only when they watched their wedding video later that they finally enjoyed and appreciated everything that went on during that day.
Still photographers often miss the spontaneous kiss, the sudden tears, the explosive laughter, unexpected dance moves, & timeless speeches. So many of those special, but brief moments can only be captured shooting high-definition digital video at 60 frames per second.

Your wedding cinematic will become a priceless heirloom, one that many couples have re-watched over and over again to wonderfully remind themselves, years later, of the reasons they got married in the first place. Think of this as an investment in the future of your marriage.
Contact me today for a free consultation and latest packages and rates and review our current prices here.
CLICK TO BOOK A FREE CONSULTATION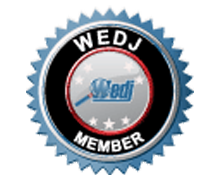 RETAINER $